"First Edition" – Cello Concerto Commission Project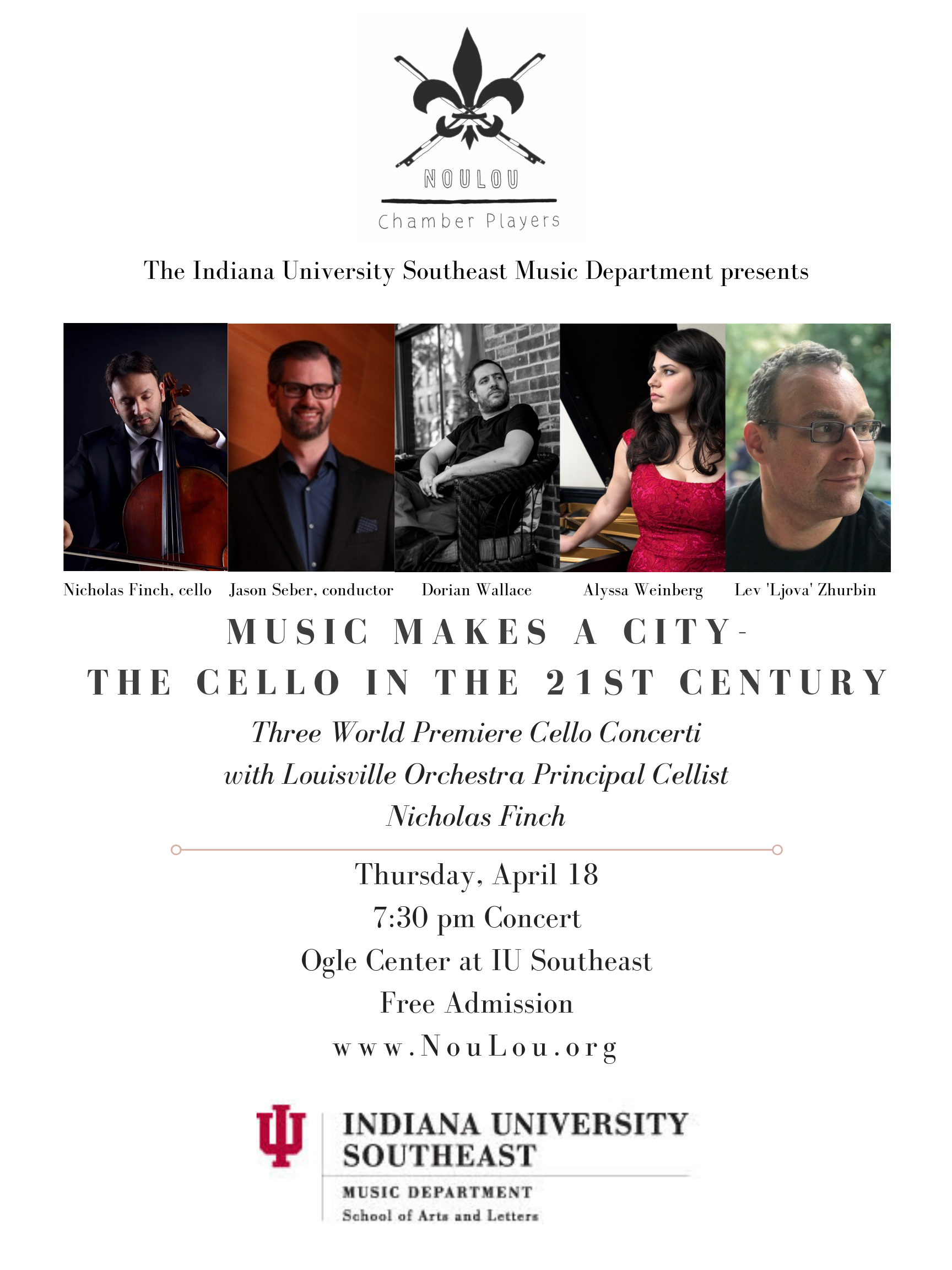 Between the years 2017 and 2018, Louisville Orchestra Principal Cellist and NouLou Chamber Players artist Nicholas Finch was independently approached by composers Lev "Ljova" Zhurbin, Alyssa Weinberg, and Dorian Wallace, all of whom expressed interest in writing new cello concertos for him. In April 2019, after months of planning and fundraising, we had the honor of premiering and performing these three fantastic new cello concertos, featuring the NouLou Chamber Players conducted by Kansas City Symphony Assistant Conductor Jason Seber.
Thanks to a generous network of supporters, and the very generous financial support of the Gheens Foundation, we were able to help bring these works to life.
We are on track to turn this into a lasting project – a debut CD! To be recorded sometime in the 2021-22 Season.
We will have lots of exciting updates to come in the coming months. In the meantime, please do all you can to support the NouLou Chamber Players, in bringing this and all of their incredible musical events happening in Louisville this coming season and beyond!