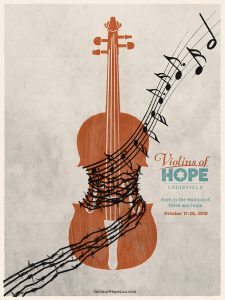 Saturday, October 19, 2019 | 7:30 pm – Violins of Hope at Ogle Center,
Indiana University Southeast – Stem Concert Hall
Samuel Barber: Adagio for Strings
Ernest Bloch: Meditation & Processional for Viola & Piano
Gideon Klein: String Trio
Gustav Mahler: Piano Quartet in A minor
Tickets (free admission; reservations available by beginning of October): https://oglecenter.com/events/special-events/violins-of-hope.php
---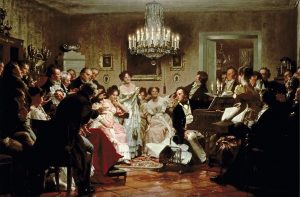 Tuesday, December 10, 2019 | 6:00 pm – Filson Historical Society at Oxmoor Farm
Franz Schubert: Octet in F major, D. 803 for Clarinet, Horn, Bassoon, 2 Violins, Viola, Cello and Bass
Address: Oxmoor Farm, 720 Oxmoor Ave, Louisville KY 40222
Parking: the field east of the house
Wheelchair accessible
Tickets: Free for Filson Members & $25 for non-members at https://filson.simpletix.com/EventDetails/48523/Time/130328/#.XcLlP-hKg2w
---
Parlor Series 2019-2020
All Parlor Series Concerts will include a reception 30 minutes prior to the event start time with sweets generously sponsored by Macaron Bar Louisville.
January 23: Oxmoor Farm
February 13: Conrad-Caldwell House Museum
$30 Single | $55 Subscription for 2 Concerts
Thursday, January 23, 2020 | 7:30 pm – A Winter Soirée at Oxmoor Farm
Jean Françaix: String Trio
Claude Debussy: Prélude à l'après-midi d'un faune (arr. Flute, Clarinet & Piano)
Francis Poulenc: Sextet for Winds & Piano
Tickets: $30 Single, $55 Subscription
Address: Oxmoor Farm, 720 Oxmoor Ave, Louisville KY 40222
Parking: the field east of the house
Wheelchair accessible (please call in advanced with number below)
Contact Info: Dr. Cecilia Huerta-Lauf at 615-417-2110 or NouLouChamberPlayers@gmail.com

Thursday, February 13, 2020 | 7:30 pm – Parlor Series #2 at Conrad-Caldwell House Museum
Rebecca Clarke: Two Pieces for Viola & Cello
Rachel Grimes: Selections from Music from Egon Schiele
Brahms: String Sextet No. 2 in G Major., Op. 36

Tickets: $30 Single, $55 Subscription
Address: Conrad-Caldwell House, 1402 St. James Court, Louisville, KY 40208
Parking: On-street parking available at W Magnolia Ave & St. James Court. Off street parking available at the parking lot of West End Baptist Church at 1400 S 4th Street, Louisville, KY 40208.


---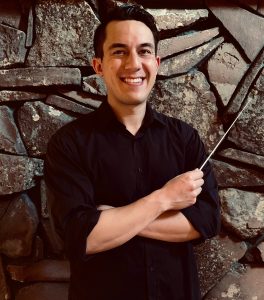 Sunday, March 22, 2020 | 6:30 pm – Mahler Symphony No. 4 with Gabriel Lefkowitz at Oxmoor Farm
NouLou Chamber Orchestra with soloist soprano Emily Albrink
Tickets: To Be On Sale in October
Address: Oxmoor Farm, 720 Oxmoor Ave, Louisville KY 40222
Parking: the field east of the house
Wheelchair accessible (please call in advanced with number below)
Contact Info: Dr. Cecilia Huerta-Lauf at 615-417-2110 or NouLouChamberPlayers@gmail.com

---
Contact Us
To speak with a NouLou director for any ticket or booking inquires, contact Dr. Cecilia Huerta-Lauf at 615-417-2110 or NouLouChamberPlayers@gmail.com

© 2019 NouLou Chamber Players, Inc.
Site Content by Christopher Reid