LYO Master Artists Chamber Players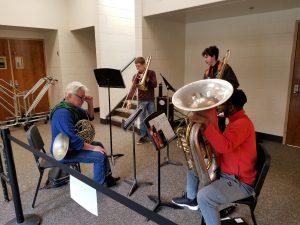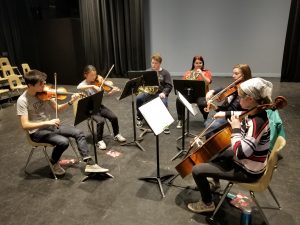 We are delighted to continue our partnership with the Louisville Youth Orchestra this season – Master Artists Chamber Players! This Louisville Youth Orchestra ensemble brings advanced student players performing in string quartets, woodwind quintets, and brass quintets. This program is a collaborative effort with NouLou Chamber Players, Inc. including mentorship, coachings and performance opportunities. Past highlights included a pre-concert performance for Music at Copland House at a Chamber Music Society of Louisville concert, participating in Classical Revolution performances, and our high school string quartet placing first at the Macauley Chamber Music Competition.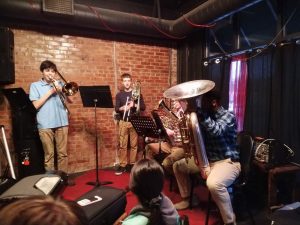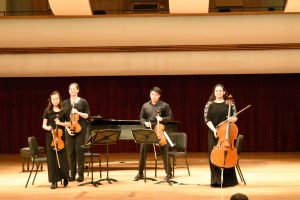 If you are a student auditioning for Repertory or Symphony Orchestras, you may also audition for this program with a 2 minute excerpt from a piece in the solo repertoire for your instrument. All ensemble placements are based on ability level rather than age. Commitment includes one monthly coaching 12:30-1:30pm on Sundays before LYO rehearsal and at least once a week rehearsal. Auditions take place September 1 – Sunday, September 9. For more information visit www.LYO.org. We are looking forward to the expansion of student chamber music in our town!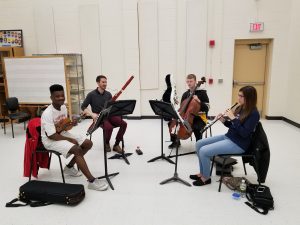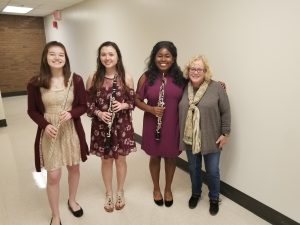 LYO Receives Imagine 2020 Project Grant for the 2018-19 Season

On July 23, 2018 the Fund for the Arts announced the recipients of the 2018 Imagine Greater Louisville 2020 grants. Grant proposals were open to counties across the region, including: Bullitt, Henry, Oldham, Shelby, Spencer, Trimble, Clark, Floyd, Harrison, Scott and Washington. These grants were awarded to ten artists and groups.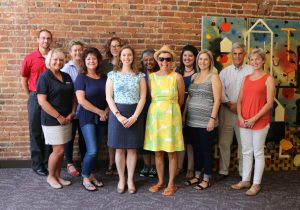 LYO's grant is for NouLou&YOUth! – a partnership with NouLouChamber players, offering free, quality educational chamber music programs to Bullitt, Henry, Oldham, Shelby, Spencer and Trimble counties, providing professional educational support for LYO members and stoking engagement and passion in the community.
The grant was accepted by Laura De St. Croix, (3rd person, first row), LYO's Master Artist Chamber Players project manager and co-director of NouLou Chamber Players, Inc.
2019-20 Program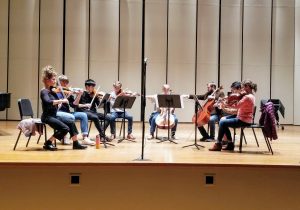 The LYO Master Artist Chamber Players ensembles have been announced through LYO and will begin coachings in January 2020! Additionally, a special program was added where top LYO Musicians performed in a side-by-side with NouLou Chamber Players for the Violins of Hope Louisville Festival with a rendition of Barber's Adagio.